Jewish World Review March 31, 2004 /9 Nissan 5764

Clarence Page
Pressure building to warm up 'cold case'

http://www.NewsAndOpinion.com | It was a little more than a month after his 14th birthday that Emmett Till was pulled from bed in his uncle's house on a dark night in Money, Miss.

When his body was recovered days later from the Tallahatchie River with an industrial fan tied around his neck with barbed wire, the Chicago teen's face was beaten so badly that his family identified him through the ring on his finger.

Young Emmett's alleged offense, under the region's peculiar customs and traditions, was to have whistled at a white woman while black in rural Mississippi in August, 1955.

If he did whistle, his mother would explain later, it was only because that was how he tried to control his stutter.

Now, as the case approaches the 50th anniversary of Till's death, a new movement has arisen with some new information and an admirable sense of urgency calling for a new investigation of the case.

That's appropriate. In fact, it's about time.

An all-white jury predictably acquitted Roy Bryant, the woman's husband, and J.W. Milam in a county where money for their defense fund was defiantly collected in cans and Mason jars in local shops.

A few months later, the pair admitted in a 1956 Look Magazine article that they had indeed killed young Emmett, allegedly because he talked back. "We were never able to scare him," one of the men said.

Now two books and two documentaries raise serious questions about what we think we know about the case.

One documentary, Keith Beauchamp's nine-year project "The Untold Story of Emmett Louis Till," interviewed a man who was jailed in another city at the time of the trial to prevent him from testifying.

Beauchamp suggests that as many as ten people, black and white, may have been present at the murder, willingly or unwillingly, and that some may still be alive.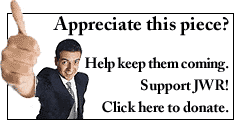 Till's mother Mamie Till-Mobley died last year at 81, but left a newly published book, "Death of Innocence: The Story of the Hate Crime That Changed America" (Click HERE to purchase. Sales help fund JWR.), co-authored with Christopher Benson, which also decries the large, gaping blank space in the justice system's official record concerning her son's death.

Moved by such stirring accounts, the NAACP, Chicago City Council and a resolution recently introduced in Congress call for the Justice Department to open a new federal investigation into Till's death.

"This is a crusade that I'm on," Rep. Bobby Rush (D., Ill.), who introduced the congressional resolution, told me in his Capitol Hill office. "It's a passion of mine to make sure that our generation, as it prepares to ride off into the sunset, resolves what has been one of the biggest issues of the past 50 years."

To black Americans who grew up as I did under its haunting shadow, Till's horrible death is the quintessential cold case of the last half century.

It stands out from the thousands of lynchings that preceded it because of his mother's dramatic decision to leave his casket lid open, exposing his horribly mutilated face to the world.

With that brave act, she helped embed her son's memory in the minds of a generation as the martyr whose death helped launch a historic civil rights movement. Thousands of mourners queued up to view his body on Chicago's south side. Bob Dylan would write a protest song. When Rosa Parks refused to give up her bus seat in Montgomery, Ala., 100 days after Till's death, igniting a decade of civil rights protests, she told reporters that she gained courage by thinking of Emmett Till.

With the two principle suspects dead, many people question whether the case has grown too cold to follow. But, the Jackson Clarion-Ledger reported in late February that, after meeting with Beauchamp, U.S. Atty. Jim Greenlee of Oxford, Miss. also has asked the Justice Department to take a new look at the case. Greenlee declined to comment on the report.

If the FBI does step in, it is important to remember, it will be for the first time.

Under the late J. Edgar Hoover, the FBI turned a blind eye to such civil rights violations, leaving them to the states. Instead, we now know, Hoover wiretapped and harassed black activists like Martin Luther King and the Black Panthers, of which Rush used to be an Illinois leader.

In the meantime, Hoover left a lot of cold cases behind. It's time to set the record straight. Justice delayed does not have to be totally denied.
Every weekday JewishWorldReview.com publishes what many in Washington and in the media consider "must reading." Sign up for the daily JWR update. It's free. Just click here.

Comment on Clarence Page's column by clicking here.

03/26/04: Authentically self-hating: Today's standards of being 'cool' on a destructive path
03/23/04: To get its groove back, the religious left needs to come up with some new ideas and a new vision for curing persistent social ills
03/16/04: Jayson Blair's new career: Scandal star
03/11/04: Blacks eye that John Kerry guy
03/04/04: In this instance, life should imitate art
02/12/04: What a friend Bush has in Sharpton
02/10/04: Unspoken conflicts: America's blacks and Latinos are struggling with a new racial paradigm for the new century
02/03/04: When pundits blab, blab, blab
01/29/04: Reparations on trial — briefly: Now it's time to address blacks' biggest problems
01/15/04: If MLK lived, would he still be a hero?
01/08/04: GOPers would be wise to woo blacks — those who vote and don't
01/02/04: Vicious, vicious Dems
01/02/04: It was a banner year for the pompous and peculiar
12/24/03: Al Gore's new campaign pal
12/12/03: Going for the political heavy hitters: Can Gore's new pal survive the veep's endorsement?
12/09/03: When is force excessive?
12/02/03: Medicare reform: A real turkey of a package
11/25/03: Colleges helping student athletes score diplomas
11/18/03: Soccer moms vs. NASCAR dads
11/13/03: Hunting 'terrorists' in Vegas strip clubs
11/11/03: America's peculiar 'passing' fancy
11/06/03: Dean waves wrong flag, Dems see red
10/28/03: No more excuses for the parents
10/23/03: Box Cutter Kid did us a favor
10/17/03: So long to a misguided gag rule on the medicinal use of marijuana
10/14/03: Does the election of Ah-nuld mean anything more than the obvious?
10/02/03: The wages of luck in a 'jobless recovery'
09/30/03: Looks like Clark should go back to basic training
09/18/03: The amazing clout of lobbyists swarming around Capitol Hill
09/16/03: Hearing hip-hop's pathetic message
09/12/03: What teenagers really want
09/09/03: Lessons from an anthropologist
09/02/03: Put term limits on airport security rules
08/14/03: Schoolchildren of all races at risk without parental guidance
08/08/03: Colin Powell is the 'odd man out' again
08/05/03: Black parents must teach their kids to succeed
07/22/03: Presidential politics: A time to pander, a time to push away
07/15/03: Deeper realities of Baker's dust-up
07/10/03: Formerly aloof, Bush now embraces Africa
07/08/03: Wrestling with the 'Q-word' in Iraq
07/01/03: If you are reading this column, you aren't being filtered!
06/10/03: The 'Industry of Hillary' raises bucks for both sides
06/03/03: rent-a-negro.com
05/30/03: Dems grope for glimmer of hope
05/28/03: Reefer sanity vs. puritans in the White House
05/22/03: Turns out race was a factor in the NYTimes scandal — a very big one
05/06/03: Closing the college graduation disparity
04/22/03: Fighting for privacy in an era of terror
04/22/03: Don't mis-underestimate the prez: Give him the 'props' he deserves
04/21/03: Sitting on scoops at CNN
04/15/03: After Saddam? Watch out, Syria
04/11/03: 'Hammer time' for Castro
04/08/03: Post-Hussein: Winning the true peace
04/03/03: Right story, wrong TV station
04/01/03: Remembering Moynihan's mind
03/27/03: A fog of war words: Shocking and awesome
03/21/03: A Moranic moment bites peace movement
03/18/03: Viewers beware when tv networks don't care
03/14/03: Powell's battle for Bush's ear
03/10/03: 'Embedded,' but not 'in bed with'
02/28/03: Bridging the black gender gap
02/19/03 Braun vs. Sharpton: A Dem dilemma
02/14/03: Bush's clean-up man
02/11/03: How feds fooled marijuana trial jurors
02/06/03: Time to re-think space shuttle's value
01/31/03: Why corporations like diversity, too
01/28/03: Shaq vs. Yao, a new world diss-order
01/23/03: Affirmative action will be remarketed under new name
01/13/03: Bond movie offers clues to Korea crisis
01/07/03: Dr. Frist to the rescue … of his party
01/02/03: Feeling a 'draft,' but not much
12/17/02: To rob a burning cross of its power
12/03/02: Closing black-white test-score gaps
11/19/02: Uncle Same wants your data
11/15/02: Marriage vs. 'player' impulse
11/11/02: How Oz can help the Dems
11/05/02: We reserve right to be complicated
10/22/02: What the pro-gun lobby and anti-gun lobby have in common
10/18/02: Take Sharpton seriously? For Prez??
10/15/02: A beauty and the bullies
10/08/02: Time to start 'fingerprinting' bullets
10/08/02: Poet laureate hater fell for Internet hoax
10/04/02: Keeping it real, despite howls from black 'leaders'
10/01/02: Revisiting the 'Jogger' horror
09/27/02: Sometimes freedom is a necessary nuisance
09/13/02: Foil Fidel with free trade
09/10/02: Measuring the myth of 'super weed'
09/06/02: A year later: A reality-check
09/03/02: Make better choices before some jury somewhere does
08/20/02: Bid farewell to the Cigarette Century
08/16/02: Rights matter, even in circus trials
08/09/02: Jousting with Rumsfeld's fog of wit
08/06/02: Covert action is cool again
08/01/02: Powell's premature obituaries
07/30/02: A common sense tip on internal snooping
07/18/02: Jacko plays race card badly
07/12/02: Last flight for a pioneer airman
07/08/02: Dems will miss Watts, too
06/28/02: 'Supreme Court reads polls, too
06/25/02: 'The Body' bites, then bows out
06/21/02: Punishment first, then the crime?
06/18/02: Reporting still risky for Haiti's press
06/14/02: Bush's security plan leaves large gaps
06/04/02: Fix FBI's culture gap first
05/28/02: Fidel's new apartheid for tourists
05/21/02: Now McKinney's lunacy sounds like the Democratic Party line
05/19/02: A paradox of historical proportions
05/14/02: 'Murphy Brown' revisited in age of Ozzy
05/10/02: America looks like a model of tolerance and inclusion
05/07/02: Forget it, Bill, you're no Oprah
04/26/02: Mapping out ethnic and racial change
04/23/02: A game of another color
04/19/02: It's high time to open up pot-law debate
04/11/02: 'Osbourne' family values rock, aging Ozzy quakes
03/22/02: Zimbabwe election leaves world sleepless
03/19/02: A slur? Where is thy sting?
03/15/02: A Pearl of wisdom for reporter's unborn son
03/12/02: Army race and gender policies on trial
03/08/02: A short list of losers to be left behind
03/05/02: Revenge of the 'mediasaurus'
02/26/02: Jihads aren't just for Muslims
02/26/02: It's hard to be 'objective' during wartime
02/19/02: Hollywood's new villain: Your HMO
02/12/02: Father of 'Manchild' leaves lasting message
02/08/02: $nookering the reparations crowd
01/31/02: Prisoners of a War of Words
01/29/02: One more Enron woe: Al Sharpton & company
01/25/02: Searching for slaves in bin Laden's attic
01/22/02: Andrew Young's newest 'friend'
01/08/02: Hard-earned lessons from 9-11
12/18/01: Whatever happened to questions about the birds and the bees?
12/14/01: The "White Negro" Taliban?
12/07/01: Jackson's turn to gloat
11/27/01: Friendly warning from a lover of liberty
11/21/01: The face of hunger is changing
11/15/01: Our troubled sense of trust
11/08/01: Lessons about terror from the 'hood
11/06/01: Getting used to the 'new normal'
11/02/01: Wicked ways to make them talk
10/30/01: It's not just about bin Laden
10/26/01: More than mail fell between the cracks
10/23/01: Terrorists threaten urban recovery, too
10/18/01: Sometimes, assassination warranted
10/15/01: Self-censorship rises again
10/12/01: Contradictions illustrate the complicated nature of the new terrorism
10/05/01: Look who's 'profiling' now
10/01/01: Don't trash liberty to save it
09/28/01: Life, love and cell phones during wartime
09/24/01: How to catch an elusive terrorist
09/21/01: The war I was waiting for
09/17/01: When rage turns to hate
09/13/01: Terror attack tests US, let's give right response
09/06/01: U.S. should have stayed and argued
09/04/01: Columbine killer's parents get upclose and personal
08/31/01: Virtual kids? Log me out
08/28/01: Two Africans, one black, one white, same fight
08/23/01: Sharpton for president
08/20/01: Shaking up the rules on keeping secrets
08/16/01: Bush's u-turn on racial goals
08/09/01: Outsider Bubba comes 'in' again
08/06/01: Not ready for 'color-blindness' yet
08/02/01: Immigration timing couldn't be better
07/26/01: Summer of Chandra: An international traveler's perspective
07/17/01: Overthrowing a régime is only the beginning
07/10/01: Big Brother is watching you, fining you
07/05/01: Can blacks be patriotic? Should they be?
06/19/01: Get 'real' about marriage
06/12/01: Amos, Andy and Tony Soprano
06/07/01: Getting tough with the Bush Twins
06/05/01: Bringing marriage back into fashion
05/31/01: "Ken" and "Johnnie": The odd-couple legal team
05/24/01: Sharpton's challenge to Jackson
05/22/01: Test scores equal (a) MERIT? (b) MENACE? (c) ALL OF ABOVE?
05/17/01: Anti-pot politics squeeze the ill
05/15/01: Was Babe Ruth black?
05/10/01: U.N.'s torture caucus slaps Uncle Sam
05/08/01: 'The Sopranos' a reflection of our times
05/03/01: 'Free-fire' zones, then and now
05/01/01: War on drugs misfires against students
04/26/01: Another athlete gets foot-in-mouth disease
04/23/01: 'Slave' boat mystery reveals real tragedy
04/19/01: McVeigh's execution show
04/12/01: Not this time, Jesse
04/05/01: Dubya is DEFINITELY his own man, you fools!
04/02/01: Milking MLK
03/29/01: The candidate who censored himself?
03/22/01: "Will Hispanics elbow blacks out of the way as the nation's most prominent minority group?"
03/19/01: Blacks and the SATs
03/15/01: The census: How much race still matters in the everyday life of America
03/12/01: Jesse is a victim!
03/08/01: Saving kids from becoming killers
03/01/01: Parents owe "Puffy" and Eminem our thanks

© 2001 TMS