Jewish World Review July 15, 2003 / 15 Tamuz 5763

Clarence Page
Deeper realities of Baker's dust-up

http://www.NewsAndOpinion.com | I thought Dusty Baker was putting us on with his recent comments about skin color and heat tolerance, until he mentioned his mother.
Believe me, when a black man brings up his mother, he is serious.
Well, OK. Not always. I don't want to overgeneralize. That's what got Baker into trouble. Baker launched his dust-up July 5 when he said during a routine pregame chat with reporters that black and Latino players are better suited to play in the sun and heat than white players.
"You don't find too many brothers from New Hampshire and Maine and the Upper Peninsula of Michigan. Right? We were brought over here for the heat, right? Isn't that history? Weren't we brought over here because we can take the heat?"
He must have been facing some awe-stricken faces at that point because he kept going.
"[Blacks'] skin color is more conducive to heat than it is for lighter skin people, right?" he said. "You don't see brothers running around burnt. Yeah, that's fact. I'm not making this stuff up. Right? You don't see some brothers walking around with white stuff [sun block] on their ears and noses."
Maybe Baker hasn't been where I've been. My complexion is similar to Baker's, but I've been putting sun block on ever since a 1982 vacation at the Martinique Club Med that I shall say no more about.
And if black folks couldn't tolerate cold weather, you never would have had the Chicago blues or Detroit soul, among numerous other contributions that cold-weather black folks have made to modern life.
I, too, used to think that black folks couldn't take much cold. Then I visited Fairbanks, Alaska, to speak at the university there. I was surprised by the moose, the dog sleds and the spectacular views. I was surprised by the parking meters that had electric cables to help prevent vehicle engines from freezing overnight.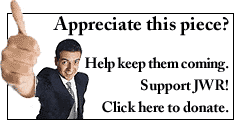 And I was surprised to find black folks. The mayor of Fairbanks was black. The local cable TV outlet carried BET. Out of 82,000 people in Fairbanks, about 7 percent were black, according to the 2000 census. Not bad for a cold place.
"I thought black folks didn't like cold weather," I joked with my mixed-race audience. They laughed. Most of Fairbanks' black community came there because of the military and stayed because they liked it, several told me. Take that, Dusty Baker.
Yes, I thought Baker might be kidding, as I was in Alaska. But then, three days after his earlier remarks, from which he refused to back away, Baker brought up Mom. "My mother was a black American history teacher in Sacramento," he said. "... A lot of people don't know history, that's what it sounds like to me."
Baker's remarks turned legions of sports reporters into anthropological researchers, which probably didn't do them any harm. Contrary to commonly held suppositions, the preponderance of research shows no major correlation between complexion and heat tolerance. Dark skin apparently does have lower skin cancer rates, but some studies show blacks actually have lower heat tolerance than whites.
Most important, there's no scientific reason to discriminate between the races one way or another based on weather conditions.
Nothing much happened to Baker after his remarks, except for a lot of angry commentaries. If Cubs managers have learned to put up with anything over the years, it is angry commentary.
A white manager probably would not have gotten away with his remarks. Baker did not argue with that. "But as a black manager, I can say things about blacks that a white manager can't say," he said, "and whites can say things about whites that blacks can't say."
Maybe so. Although Dusty wasn't talking just about black folks, it is hard to imagine who might have been genuinely offended by his remarks. Let's just hope that he sticks to his players' stats, not their skin complexions, in making his personnel decisions on the field.
That's the danger of generalizing too much about people. It takes away their chance to prove themselves as individuals. But I don't think Baker should be punished, any more than I thought CBS sports personality Jimmy "the Greek" Snyder or Dodgers general manager Al Campanis should have been punished for their own similarly controversial remarks about race and the abilities of minorities.
In 1987, Campanis said blacks lacked the "necessities" to be baseball managers or general managers. The next year, Snyder said blacks were better athletes than whites because they were bred that way during slavery.
Like Baker, they were wrong, but their gaffes and subsequent uproar revealed something important about how little the races still know about each other. The best remedy for such ignorance is candid dialogue. That's not easy for us to have as long as people are worried about being penalized for raising the wrong questions.
As with other matters of race relations, we need to be less punitive and more informative.
Besides, it is hard to imagine an appropriate punishment for Baker, although wintertime community service in the Upper Peninsula sounds about right.
Enjoy this writer's work? Why not sign-up for the daily JWR update. It's free. Just click here.

Comment on Clarence Page's column by clicking here.

07/10/03: Formerly aloof, Bush now embraces Africa
07/08/03: Wrestling with the 'Q-word' in Iraq
07/01/03: If you are reading this column, you aren't being filtered!
06/10/03: The 'Industry of Hillary' raises bucks for both sides
06/03/03: rent-a-negro.com
05/30/03: Dems grope for glimmer of hope
05/28/03: Reefer sanity vs. puritans in the White House
05/22/03: Turns out race was a factor in the NYTimes scandal — a very big one
05/06/03: Closing the college graduation disparity
04/22/03: Fighting for privacy in an era of terror
04/22/03: Don't mis-underestimate the prez: Give him the 'props' he deserves
04/21/03: Sitting on scoops at CNN
04/15/03: After Saddam? Watch out, Syria
04/11/03: 'Hammer time' for Castro
04/08/03: Post-Hussein: Winning the true peace
04/03/03: Right story, wrong TV station
04/01/03: Remembering Moynihan's mind
03/27/03: A fog of war words: Shocking and awesome
03/21/03: A Moranic moment bites peace movement
03/18/03: Viewers beware when tv networks don't care
03/14/03: Powell's battle for Bush's ear
03/10/03: 'Embedded,' but not 'in bed with'
02/28/03: Bridging the black gender gap
02/19/03 Braun vs. Sharpton: A Dem dilemma
02/14/03: Bush's clean-up man
02/11/03: How feds fooled marijuana trial jurors
02/06/03: Time to re-think space shuttle's value
01/31/03: Why corporations like diversity, too
01/28/03: Shaq vs. Yao, a new world diss-order
01/23/03: Affirmative action will be remarketed under new name
01/13/03: Bond movie offers clues to Korea crisis
01/07/03: Dr. Frist to the rescue … of his party
01/02/03: Feeling a 'draft,' but not much
12/17/02: To rob a burning cross of its power
12/03/02: Closing black-white test-score gaps
11/19/02: Uncle Same wants your data
11/15/02: Marriage vs. 'player' impulse
11/11/02: How Oz can help the Dems
11/05/02: We reserve right to be complicated
10/22/02: What the pro-gun lobby and anti-gun lobby have in common
10/18/02: Take Sharpton seriously? For Prez??
10/15/02: A beauty and the bullies
10/08/02: Time to start 'fingerprinting' bullets
10/08/02: Poet laureate hater fell for Internet hoax
10/04/02: Keeping it real, despite howls from black 'leaders'
10/01/02: Revisiting the 'Jogger' horror
09/27/02: Sometimes freedom is a necessary nuisance
09/13/02: Foil Fidel with free trade
09/10/02: Measuring the myth of 'super weed'
09/06/02: A year later: A reality-check
09/03/02: Make better choices before some jury somewhere does
08/20/02: Bid farewell to the Cigarette Century
08/16/02: Rights matter, even in circus trials
08/09/02: Jousting with Rumsfeld's fog of wit
08/06/02: Covert action is cool again
08/01/02: Powell's premature obituaries
07/30/02: A common sense tip on internal snooping
07/18/02: Jacko plays race card badly
07/12/02: Last flight for a pioneer airman
07/08/02: Dems will miss Watts, too
06/28/02: 'Supreme Court reads polls, too
06/25/02: 'The Body' bites, then bows out
06/21/02: Punishment first, then the crime?
06/18/02: Reporting still risky for Haiti's press
06/14/02: Bush's security plan leaves large gaps
06/04/02: Fix FBI's culture gap first
05/28/02: Fidel's new apartheid for tourists
05/21/02: Now McKinney's lunacy sounds like the Democratic Party line
05/19/02: A paradox of historical proportions
05/14/02: 'Murphy Brown' revisited in age of Ozzy
05/10/02: America looks like a model of tolerance and inclusion
05/07/02: Forget it, Bill, you're no Oprah
04/26/02: Mapping out ethnic and racial change
04/23/02: A game of another color
04/19/02: It's high time to open up pot-law debate
04/11/02: 'Osbourne' family values rock, aging Ozzy quakes
03/22/02: Zimbabwe election leaves world sleepless
03/19/02: A slur? Where is thy sting?
03/15/02: A Pearl of wisdom for reporter's unborn son
03/12/02: Army race and gender policies on trial
03/08/02: A short list of losers to be left behind
03/05/02: Revenge of the 'mediasaurus'
02/26/02: Jihads aren't just for Muslims
02/26/02: It's hard to be 'objective' during wartime
02/19/02: Hollywood's new villain: Your HMO
02/12/02: Father of 'Manchild' leaves lasting message
02/08/02: $nookering the reparations crowd
01/31/02: Prisoners of a War of Words
01/29/02: One more Enron woe: Al Sharpton & company
01/25/02: Searching for slaves in bin Laden's attic
01/22/02: Andrew Young's newest 'friend'
01/08/02: Hard-earned lessons from 9-11
12/18/01: Whatever happened to questions about the birds and the bees?
12/14/01: The "White Negro" Taliban?
12/07/01: Jackson's turn to gloat
11/27/01: Friendly warning from a lover of liberty
11/21/01: The face of hunger is changing
11/15/01: Our troubled sense of trust
11/08/01: Lessons about terror from the 'hood
11/06/01: Getting used to the 'new normal'
11/02/01: Wicked ways to make them talk
10/30/01: It's not just about bin Laden
10/26/01: More than mail fell between the cracks
10/23/01: Terrorists threaten urban recovery, too
10/18/01: Sometimes, assassination warranted
10/15/01: Self-censorship rises again
10/12/01: Contradictions illustrate the complicated nature of the new terrorism
10/05/01: Look who's 'profiling' now
10/01/01: Don't trash liberty to save it
09/28/01: Life, love and cell phones during wartime
09/24/01: How to catch an elusive terrorist
09/21/01: The war I was waiting for
09/17/01: When rage turns to hate
09/13/01: Terror attack tests US, let's give right response
09/06/01: U.S. should have stayed and argued
09/04/01: Columbine killer's parents get upclose and personal
08/31/01: Virtual kids? Log me out
08/28/01: Two Africans, one black, one white, same fight
08/23/01: Sharpton for president
08/20/01: Shaking up the rules on keeping secrets
08/16/01: Bush's u-turn on racial goals
08/09/01: Outsider Bubba comes 'in' again
08/06/01: Not ready for 'color-blindness' yet
08/02/01: Immigration timing couldn't be better
07/26/01: Summer of Chandra: An international traveler's perspective
07/17/01: Overthrowing a régime is only the beginning
07/10/01: Big Brother is watching you, fining you
07/05/01: Can blacks be patriotic? Should they be?
06/19/01: Get 'real' about marriage
06/12/01: Amos, Andy and Tony Soprano
06/07/01: Getting tough with the Bush Twins
06/05/01: Bringing marriage back into fashion
05/31/01: "Ken" and "Johnnie": The odd-couple legal team
05/24/01: Sharpton's challenge to Jackson
05/22/01: Test scores equal (a) MERIT? (b) MENACE? (c) ALL OF ABOVE?
05/17/01: Anti-pot politics squeeze the ill
05/15/01: Was Babe Ruth black?
05/10/01: U.N.'s torture caucus slaps Uncle Sam
05/08/01: 'The Sopranos' a reflection of our times
05/03/01: 'Free-fire' zones, then and now
05/01/01: War on drugs misfires against students
04/26/01: Another athlete gets foot-in-mouth disease
04/23/01: 'Slave' boat mystery reveals real tragedy
04/19/01: McVeigh's execution show
04/12/01: Not this time, Jesse
04/05/01: Dubya is DEFINITELY his own man, you fools!
04/02/01: Milking MLK
03/29/01: The candidate who censored himself?
03/22/01: "Will Hispanics elbow blacks out of the way as the nation's most prominent minority group?"
03/19/01: Blacks and the SATs
03/15/01: The census: How much race still matters in the everyday life of America
03/12/01: Jesse is a victim!
03/08/01: Saving kids from becoming killers
03/01/01: Parents owe "Puffy" and Eminem our thanks

© 2001 TMS