Jewish World Review Oct. 13, 2003 / 17 Tishrei, 5764

John Leo
The recycling of reputations
http://www.NewsAndOpinion.com | Though still in prison, Joel Steinberg has a job lined up with a cable TV show in New York City. He qualified for this position--as field producer and perhaps as an on-camera interviewer--by committing a ghastly killing. He beat to death his illegally adopted 6-year-old daughter in 1987. The story hit the city hard. For almost a year, people placed flowers outside the brownstone where Lisa was killed. Soon they will able to watch the killer try to parlay her death into a TV career.
The recycling of perpetrators is simply part of the media game now. New York Times reporter Jayson Blair got a six-figure advance for a book on his short, disastrous career. Blair plagiarized some stories and fabricated others, but his publisher, oddly, describes him as "very honest." Stephen Glass, who wrote many attention-getting false stories for the New Republic and other magazines, got a movie sale and a big book deal for a novelized version of his hoaxes. Rolling Stone, one of the journals he defrauded, has hired him again to write. This is like a bank rehiring an embezzler.
Hollywood does it too. Roman Polanski drugged and raped a 13-year-old girl, then fled the country before sentencing. This year Academy Award voters had no compunctions about giving him the Oscar for best director. In comparison, baseball's Hall of Fame refuses to honor two great but tainted players: Pete Rose and Shoeless Joe Jackson. Is raping a child less serious than betting on baseball or throwing a World Series?
Preying on children is no big deal in the music world either. R. Kelly, the popular singer, is out on bail for 21 counts of possessing child pornography. The charges stem from a video police say shows Kelly having sex with an underage girl. It hasn't hurt his popularity.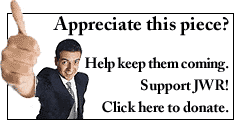 Sports announcer Marv Albert appeared to have thrown away his career in a messy sex scandal in 1997. He plea-bargained to avoid prison, was fired by NBC, and resigned as MSG announcer for New York Knicks games. His ostracism was brief. In 1998, he was named host of "MSG Sports Desk" and signed with Turner Sports in 1999. He was back with NBC just 21 months after his guilty plea.
Sydney Biddle Barrows, the "Mayflower madam," gained mini-celebrity status for her achievements in the sex industry. Her cosmetic surgery was featured in Harper's Bazaar. The New York Times invited her to review a book (on beds--get it?). Much of the deliciously naughty thrill of featuring a procuress is now gone, but she still shows up occasionally on fading TV shows like The Weakest Link.
No consequence? In politics, Dick Morris was briefly disgraced in 1996 by a prostitute's claim he let her eavesdrop on his phone conversations with President Clinton. He is now back as a respected political commentator. President George W. Bush recycled and honored Adm. John Poindexter and others involved in the Iran-contra scandal, as if their criminal acts were of no consequence. Poindexter's convictions, overturned on a technicality (that Congress had granted immunity for testimony), included conspiracy, lying to Congress, and destroying evidence.
Or take the colorful career of Al Sharpton. In a short-memory culture, we are not supposed to recall that Sharpton was an unprincipled racial agitator in New York. He was a coperpetrator of the Tawana Brawley rape hoax. He also helped inflame a dispute between a Jewish storeowner and a black tenant. Pickets from Sharpton's National Action Network, sometimes joined by Sharpton himself, screamed about "bloodsucking Jews" and "Jew bastards," threatening to burn down the building. After weeks of this, one of the protesters ran into the building, shot four people, and ignited a fire than left seven dead. Sharpton's role in this bloodbath disappeared down the memory hole. Now he is a "civil rights leader."
Not all recycling works. For a while, it appeared as though the Unabomber would be positioned as a serious, though murderous, critic of American culture. But it didn't happen. Tonya Harding's boxing career is just a joke she never got. And no network has yet tried to hire Joey Buttafuoco as a correspondent. But the rapid refurbishing of appalling people is a constant threat in a culture with no higher standard than nonjudgmentalism. Whenever they can, serious people should fight this process.
Every weekday JewishWorldReview.com publishes what many in Washington and in the media consider "must reading." Sign up for the daily JWR update. It's free. Just click here.
JWR contributor John Leo's latest book is Incorrect Thoughts: Notes on Our Wayward Culture. Send your comments by clicking here.

Copyright ©2002 Universal Press Syndicate
Click here for more John Leo