Roger Simon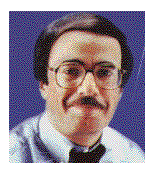 Will the Republicans ever learn?
POOR NEWT. He was a good speaker but a bad listener.
His speeches were full of vision and dynamism and boldness.
But he had a tin ear when it came to listening to what ordinary people were talking about.
So a week before last Tuesday's congressional elections, he personally supervised the spending of $10 million for TV ads that attacked President Clinton over the Monica Lewinsky scandal.
Attacks on Clinton's character have never been effective in past elections, but this did not deter Newt. He was outraged by Clinton's behavior and was sure the American people would vote for Republicans as a way to punish him.
But they didn't. And, according to a poll released Saturday, nearly 70 percent of the public -- including 49 percent of Republicans -- said the focus on the White House sex scandal "was mainly responsible" for the Republicans doing poorly at the polls.
So instead of getting rid of Clinton, the Republicans are getting rid of Newt.
He is being forced to resign as speaker of the House, and he is also resigning his seat.
The Republicans now say they have learned their lesson from this debacle, but I doubt it.
And I doubt it because they still don't seem to be listening.
Rep. Steve Largent, Republican from Oklahoma, who wants to be the next Republican majority leader, went on CNN this weekend and listed four issues that he believes are really important to Americans, four issues he wants Congress to spend its time working on.
They are: less government, lower taxes, more defense spending and a pro-life agenda.
But is that what people are talking about where you live or work? Is that what they mention over your back fence or in line at your grocery store?
Anybody come up to you recently and sat: "Gee, Marge, I'm really upset that we're not spending enough on defense. I think Congress should address this crisis immediately!"
Nobody likes taxes, but I don't hear anybody anywhere I go around the country saying tax reduction is one of their top priorities.
And how about less government? Who in the real world feels this is one of the four most important issues in their lives?
Ditto abortion. Some people have strong feelings about it, that's for sure.
But is a pro-life agenda what you want Congress spending its time on in the months and years ahead?
Now take a look at the Democratic message, as delivered by their master salesman: Bill Clinton.
He mentions these issues in almost every speech he gives: making sure Social Security is "safe" before there are any tax cuts, passing a patient's bill of rights "so if you have a medical emergency the ambulance will take you to the nearest hospital instead of one across town because that's where your medical plan is," getting more teachers in the schools in more classrooms so class size can be reduced, putting more police on the streets and protecting the environment.
Put aside for a moment whether you think Clinton has or will deliver on these items.
Just ask yourself if this set of issues is closer to your daily life than the Republican set of issues espoused by Steve Largent.
And this is what the Republican leadership does not get.
They have fallen in love with ideology and have forgotten that the majority of Americans are not ideologues.
The majority of Americans don't care if an idea is Democratic or Republican. If it helps them or their kids or their parents, they tend to be for it.
And if they think the idea is irrelevant or, worse, that it distracts their elected officials from more important work, they get angry about it.
This is why most Americans don't want impeachment hearings to dominate the political landscape. Monica Lewinsky does not touch their lives.
Social Security and education and crime do.
And they don't care if it is Republicans who push those issues or Democrats. They will back whoever has the agenda that does the most good for them.
That is what the mainstream is all about.
And when Bill Clinton managed to push the Democrats away from the far left and toward the center, he got the support of the mainstream and ensured his political success.
Not until the Republicans push away from the far right and toward that same center will they have a chance to duplicate it. B>